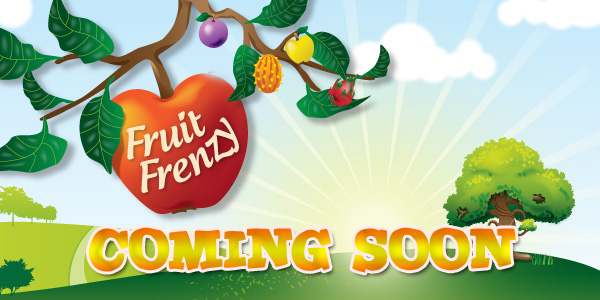 In de tuin staat een bijzondere boom, er groeien namelijk verschillende soorten vruchten aan in diverse kleuren! Pluk je fruitkistjes vol en verdien zoveel mogelijk punten!
Fruit Frenzy is een nieuwe casual game die ik in eigen beheer aan het produceren ben en uitkomt op web en mobile devices. Ik ben er al een tijdje mee bezig, dus het werd tijd om een kleine demo online te zetten. De eerste 3 levels zitten erin, inclusief een eerste tutorial level. Ik ben erg benieuwd wat jullie ervan vinden, laat je feedback achter in de comments hieronder of via de mail.
Ik ben vooral benieuwd naar hoe speelbaar jullie het vinden, of jullie rare bugs tegen komen, of je verbeteringen of suggesties hebt en natuurlijk hoe leuk je het vindt!