"We zijn net terug van vakantie, wil je wat foto's zien?", is misschien wel de gevaarlijkste vraag die je gesteld kan worden. Voor je het je beseft zit je namelijk urenlang te kijken naar een onophoudelijke stroom aan foto's. De één nog suffer dan de andere, en soms zelf wel 15 van dezelfde kerk, beeld of bloem. "Waar ging het mis?", vraag jij je af terwijl je toch nog zo geïnteresseerd mogelijk probeert over te komen want je wilt je vriend, familielid of collega niet voor het hoofd stoten.
Waar het mis ging is duidelijk, degene die op vakantie ging heeft niet de moeite genomen om een goede selectie te maken van z'n foto's en jij bent er met open ogen ingestonken!
Je denkt misschien dat jouw foto's wel interessant genoeg zijn om niet geselecteerd te hoeven worden, maar vertrouw me, dat zijn ze niet! Volg daarom de volgende tips op om er voor te zorgen dat jou volgende foto-presentatie wel interessant wordt:
1. Maximaal 100 foto's
Of je nu een weekend weg bent geweest of een half jaar, niemand wil meer dan 100 foto's van je zien. Blijf daarom foto's verwijderen uit je selectie totdat je onder de 100 zit. Ook bij het maken van selecties geldt: less = more.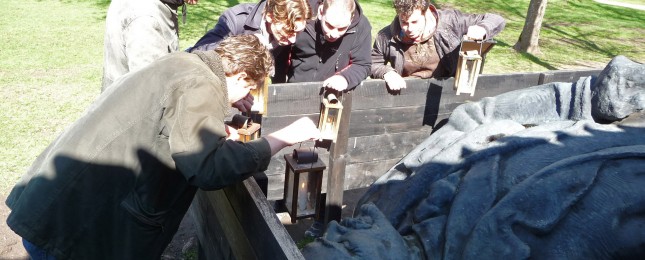 2. Vertel een verhaal
Als je op vakantie bent geweest heb je waarschijnlijk tal van toffe dingen gedaan en avonturen beleefd. Genoeg dus om over te vertellen! Zo'n verhaal hoeft echter niet chronologisch te zijn. Heb je bijvoorbeeld over een periode van 3 weken veel bijzondere dieren gezien, zet deze dan allemaal achter elkaar in je selectie zodat je er 1x uitgebreid over kunt vertellen. Hetzelfde geldt trouwens voor tempels en paleizen.

3. Laat jezelf zien
Ik ben vooral geïnteresseerd in jou, foto's waar jij op staat vind ik veel leuker om te zien dan waar alleen maar anderen op staan, of van alleen een gebouw of een landschap. Laat dus vooral foto's zien waar je zelf op staat, het liefste in een leuke pose.
4. 1 foto per onderwerp
Soms is een plek zo mooi en bijzonder dat je wel 10 foto's wilt laten zien om dat over te brengen. Doe het niet, mensen zijn niet geïnteresseerd in meerdere foto's van hetzelfde onderwerp. Kies de mooiste uit of degene die het beste in je verhaal past en laat het daarbij. Je zult merken dat je je verhaal daardoor ook beter kunt vertellen  en niet steeds hoeft te zeggen: "en dit is weer een foto van de Eiffeltoren".

5. Zorg voor een begin en een einde
Ieder goed verhaal heeft een begin en een einde, jou vakantieverhaal met foto's dus ook. Begin daarom je selectie met een soort titelfoto. Dit kan de cover van de reisgids zijn, of jullie die in het vliegtuig stappen. Eindig je verhaal met een luchtfoto van het land vanuit het vliegtuig, of misschien een mooie zonsondergang.
Het maken van een goede selectie kost helaas wel wat tijd, zeker als je door een foto of 1000 moet, wat tegenwoordig heel normaal is na een vakantie. Maak het jezelf daarom makkelijk en houdt tijdens het schieten van de foto's alvast rekening met welke foto's het goed doen in een selectie.
Wat zijn jouw tips en ervaringen met fotoselecties?