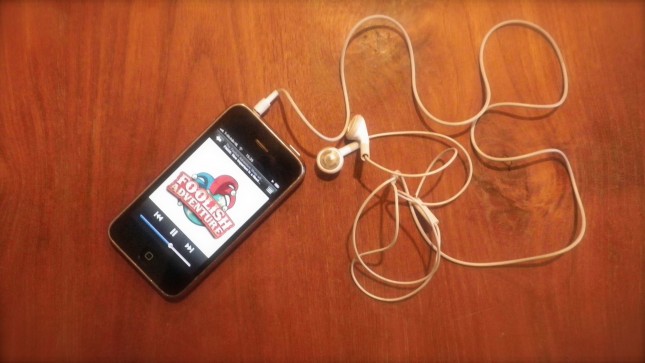 Naarmate ik zelf succesvoller wordt als online ondernemer word ik er ook steeds enthousiaster over en vind ik dat iedereen dat moet gaan doen. Want wat is er nu mooier dan overal ter wereld via de internets projecten op te zetten die geld verdienen terwijl jij ligt te slapen. Passief inkomen! (Hoewel passief inkomen nog verrassend veel werk vergt 😉
Zelf heb ik ontzettend veel geleerd over online ondernemen met niche sites, SEO, content en producten van verschillende blogs en podcasts. Mocht je zelf geïnteresseerd zijn in online ondernemen, check dan de onderstaande links!
Blogs
Smart Passive Income Blog
Dit blog is de moeder van alle blogs op het gebied van passief inkomen. Pat Flynn beschrijft op een duidelijke en simpele manier hoe hij zijn zaken online regelt en geeft je tips om zelf aan de slag te gaan. Check vooral zijn posts over het Niche Site Duel, waarin hij stap voor stap uitlegt hoe je een nichesite moet bouwen.
The Rise to the Top
David Garland interviewed succesvolle online ondernemers, erg inspirerend om hun verhalen te horen en je te realiseren dat er echt overal geld mee verdiend kan worden!
Niche Pursuits
Niche Pursuits is een blog dat ik pas sinds kort volg, maar zeer hoog aangeschreven werd door verschillende autoriteiten in het wereldje. Hier vind je vooral info over het vinden en exploiteren van nichesites.
Adsense Flippers
Nog een site die ik pas sinds kort volg, deze richt zich ook op het opzetten van niche sites en dan ermee te verdienen met google adsense.
Think Traffic
Hier vind je veel tips over traffic naar je blog of niche site te krijgen. Naast SEO tips ook veel ideeën voor het schrijven van orginele content.
Podcasts
The Lifestyle Business Podcast
Leuke podcast om naar te luisteren over het opzetten van je eigen lifestyle business (ondernemen om je leuke leven te financieren. Veel interviews en handige tips.
Jet Set Insider
Ik heb alle afleveringen van de Lifestyle Design Confessions Podcast met veel plezier beluisterd. Hierin worden ondernemers geïnterviewd terwijl ze de wereld over reizen en tegelijkertijd hun geld online verdienen. Erg inspirerend. Het vervolg op die serie podcasts is Jet Set Insider.
The Foolish Adventure Show
Erg leuke en dynamische show waarin iedere week een bepaald aspect van online ondernemerschap wordt uitgelicht. Van het vinden van je niche, tot het inrichten van een webshop, alles komt voorbij!
The Smart Passive Income Podcast
Ik noemde Pat z'n site hierboven al, maar hij maakt ook een zeer informatieve podcast. Erg goed luistermateriaal!
---
De bovenstaande bronnen geven je urenlang leerplezier en inspiratie. Ik ben benieuwd wat je er van vind. Mocht je zelf nog een goede link hebben, laat het me weten in de comments!